Launching Global Patriot
It's October 15, 2008, the official launch of the Global Patriot blog, and as today also happens to be Blog Action Day, with poverty as the topic for 2008, that's where we'll begin the journey toward building a better planet.  As few issues are more critical to the health and well-being of our global civilization, this post will address poverty and one of its major causes.
Weapons & Poverty
The nature of poverty may seem rather simple on the surface – a lack of food, clothing, water, shelter, education, medicine – yet the underlying factors that cause and influence poverty are quite complex. One of these factors, the irresponsible sale of weapons to developing countries, produces a duality of devastation.
The direct physical impact on the victims of armed violence is the obvious result of such conflict, but the secondary affects are equally damaging. Businesses shut down, schools are closed, access to health care is compromised and vital government services are interrupted. At the most basic level, access to food and water becomes impossible for extended periods of time due to local violence or interruptions in transportation systems.
In addition, warring factions are prone to stealing what supplies do exist, leaving the population further impoverished, and for those situations where aid workers cannot operate safely, shipments of much needed food  and medicine are delayed.
Sustainable Development
"Sustainable development is recognized as a combination of economic growth and social progress that meets the needs of the present without compromising the ability of future generations to meet their own needs" – From the Oxfam International Briefing Note, 'Arms transfer decisions: considering development', based on the United Nations 'Report of the World Commission on Environment and Development: Our Common Future'
The cost of purchasing weapons and ammunition, in addition to the associated graft and bribes that often occur in the arms trade business, divert much needed funds from vital services such as health and education, as well as the building of critical infrastructure, such as roads, schools and hospitals.
These social disruptions, in turn, negatively impact the goals of sustainable development, a key process in seeking an end to poverty. In the most egregious situations, struggling governments sacrifice their country's natural resources or go heavily into debt in order to finance these arms purchases.
Such practices are contrary to the ideals of sustainable development, resulting in continued poverty and diminished life expectancy for generations to come. In Liberia, for example, a country that has suffered through many years of armed conflict, life expectancy is only 44 years.
The Arms Race
During the Cold War that phrase was directed at the massive arms buildup between the United States and the USSR after World War II. But in the modern world it is common to find nations which struggle to feed their own citizens engaged in an arms race with one or more of their neighbors.
Even in situations where there are no hostilities, and little need for a strong military presence, the fact that one country has recently acquired a piece of sophisticated weaponry is cause for their next door neighbor to do the same. Sadder still is the commonality with which those countries supplying such weapons feed into the psychology of hate, greed and fear to further their own arms sales. Contracted at the highest levels of government, these negotiations are often held in secret, with little or no information being provided to the citizenry until the deal is done and it's too late for public opinion.
Responsible Arms Sales
It would be unfair to say that all arms sales result in negative consequences, as there are legitimate needs for countries to defend themselves from internal or external threats, and one person's 'rebel' may indeed be another person's 'freedom fighter', making it difficult in many cases to determine which arms transfers are valid and which are irresponsible.
But at present the arms industry is largely unregulated, and for millions of people around the world the unmitigated flow of weapons is destroying their desire for a safe and healthy existence and condemning them to a life of poverty.
Oxfam International is one organization that is seeking to establish an Arms Trade Treaty that is adhered to by all countries.  This treaty is currently under discussion at the United Nations, and during the month of October talks on next steps will be conducted.  It is through such efforts that a level of transparency will be brought to bare on what is currently one of the most corrupt industries in the world, and until this situation is remedied, millions will continue to live in a world of violence and poverty.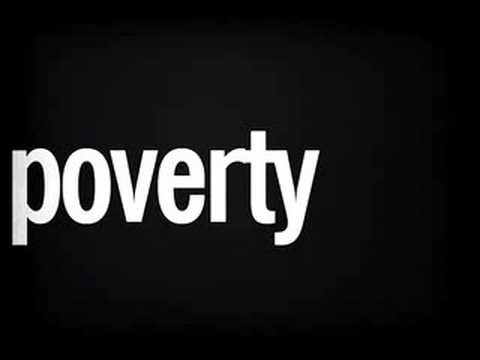 Global Patriot is proud to participate in Blog Action Day 2008!