There are few subjects more complicated than how to fix America's health care system.  Those who say the status quo works just fine are, without question, individuals who have: 1) Very good health plans 2) No need to see a doctor 3) The money to pay for any illness.
For those who don't fit into one of these convenient categories, the need for changing the health care system in America has never been more apparent. I recently saw this video which featured a variety of physicians speaking about health care reform and it got me to thinking about coverage for all.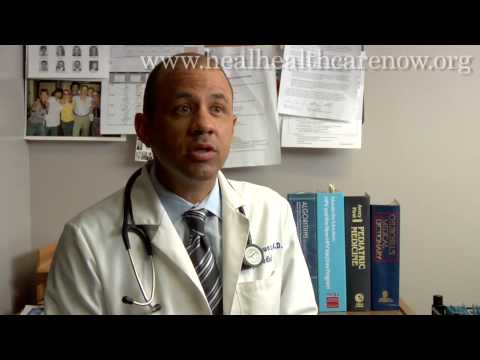 This post is not about providing an answer to the situation, but instead, offers insights on the topic of Universal Coverage. Let's be clear up front…universal coverage has never meant government provided health care…despite the plethora of lies to the contrary (and you wouldn't believe the lies being told these days) the true meaning of Universal Coverage is that everyone in the country has some sort of health care plan, and thus, access to doctors, nurses and hospitals.
Consider the Uninsured
For the sixth consecutive year, the number of Americans living without health insurance has risen, according to new U.S. Census Bureau data. Approximately 2.2 million people were added to the uninsurance rolls in 2006 — the largest one-year increase in the number of uninsured Americans since 2002. Census Bureau, January 2008
In 2006 there were 47 million uninsured Americans – 2.2 million were added in that year alone.
Some would say, "So What?", following that response by explaning that health care should only be provided to those who can afford it, or those who have it provided through their employer.
To those who don't fit in this category, the 47 million cited above, they simply say, "Tough Shit!"
I must admit that I understand this viewpoint – as it speaks of "pure capitalism", a state in which goods and services are bought and sold without any measure of human emotion or government interference. Similar to how life was in the wild wild west, if you didn't have money, or at least a chicken to barter with, you didn't get health care and typically died before you reached age 40.
A Question of Maturity
But as I ponder this philosophy of "pure capitalism", I also ponder the very nature of humanity.
Is our life on planet earth only governed by money, weighing the financial impact of every decision,

or is there a aspect of being human that relates to caring and compassion?
Is society stuck in the primordial role of "I got mine, you get yours!", or does there exist an alternate dynamic that matures over time, allowing us to consider the welfare of others within the totality of society, instead of only thinking of ourselves?
In this light I don't believe that health care is a right of the individual, nor an obligation of society, it is simply a sign of maturity, a point at which the human race feels – deep in their heart – that the world is a better place when the health of all has become a priority.
It is my profound wish that we can put politics aside long enough to save lives!