While it would be nice if our governments and corporations would recognize the need to address climate change, and do something about it. But the sad truth is that they often consider Profits & Power to be far more important than People & Planet. Which is why it's time for us to raise our voices and be heard.
Bloggers Speak Out

Held each year on October 15th, the purpose of Blog Action Day is to create a discussion by enlisting bloggers around the world to unite on one day and focus on a single important issue.  At last count 13,000 bloggers had registered for the 2009 event, representing 140 countries and reaching 17.9 million readers.
As you might have guessed from the introductory paragraph, this year's topic covers Climate Change. A complex topic to be sure, full of heated controversy and differing viewpoints, but the reality is that we're already seeing the effects of changes to our climate, and they're not good.
If ice caps and glaciers continue to melt, the rise in sea level could be devastating to many areas.
The Approach of 350.org
Founded by Bill McKibben, 350.org is focused on raising awareness of rapidly rising CO2 levels in the atmosphere, and many scientists say that 350 parts per million CO2 in the atmosphere is the safe limit for humanity.
Our mission is to inspire the world to rise to the challenge of the climate crisis, to create a new sense of urgency and of possibility for our planet.
Two years ago, after leading climatologists observed rapid ice melt in the Arctic and other frightening signs of climate change, they issued a series of studies showing that the planet faced both human and natural disaster if atmospheric concentrations of CO2 remained above 350 parts per million.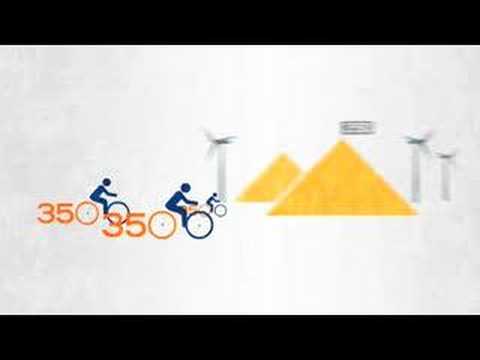 While bloggers are making their voices heard on Blog Action Day, on October 24th everyone is encouraged to lend their voice to the cause and let our corporations and governments know that change needs to happen now!
International Day of Climate Action will cover almost every country on earth, the most widespread day of environmental action in the planet's history.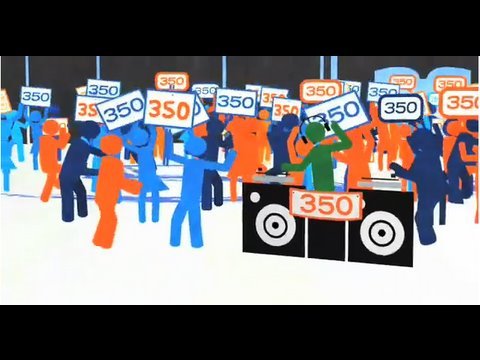 Climate change will affect everyone, and the only way we can effect positive change in the race to reverse these damaging trends is if everyone works together, in Global Patriot fashion.