Today kicks off TweetsGiving 2009, a global event of giving thanks! You can read more about it on the previous post, TweetsGiving – Giving Our Gratitude, or visit the official TweetsGiving website for the latest information. This year's campaign runs from November 24th to 26th.
Instead of rambling on about all that I'm grateful for at the moment, a task which would consume many virtual pages, I decided to write about five topics that have profoundly affected my life.
As with all of you, I am eternally grateful for family and friends who have helped me throughout the years. Sometimes that meant receiving a much needed hug, while at other times a much needed kick in the pants.
More specifically, I need to thank my daughter, Renee, and son, Bryce, for teaching me what life is all about. As adults we too often think we have our act together, but our children teach us otherwise on a daily basis. Global Patriot is about creating a healthy and sustainable planet where children of all nations can thrive.
Reading Paul Hawken's book, Blessed Unrest, made me grateful to the millions of people, most of whom I will never meet, who have dedicated their lives to restoring the environment and fostering social justice around the globe. Their dedication gives hope that we can reverse the harmful trends that now plague this planet.
I've been involved with internet technology for more than 20 years, long before the world wide web was a reality, and my thanks go out to those who created the first building blocks, as well as today's pioneers who are creating the open platforms of social media. Putting the power of expression into the hands of billions, without government or corporate interference and influence, will change this world in profound ways.
I put myself squarely in the "spiritual but not religious" category, as I have always felt that each religion has something to teach us, yet the true essence of life is far beyond what any religion has ever taught. While it's impossible for me to fully describe the concept of divinity, or explain the creative force which manifested this universe, it is possible to express my gratitude for being a part of this amazing thing called humanity.
Spend one minute watching this video, guaranteed to put a smile on your face!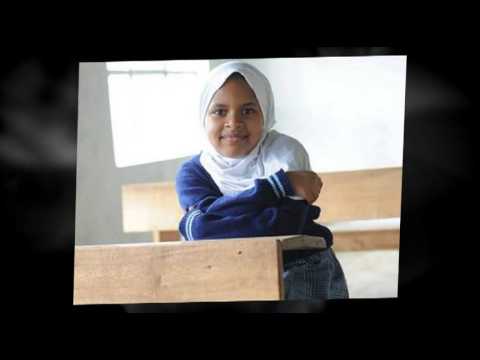 Leave a comment below expressing your gratitude for the blessings in your life!
This post was created as part of a global groundswell of gratitude called TweetsGiving. The celebration, created by US nonprofit Epic Change, is an experiment in social innovation that seeks to change the world through the power of gratitude. I hope you'll visit the TweetsGiving site to learn more, and to bring your grateful heart to the party by sharing your gratitude, and giving in honor of that for which you're most thankful.
Join an event in your area, or donate to TweetsGiving!