Most people think of the Middle East when the topic of oil comes up, but there are significant petrol deposits that have been exploited in South American for decades. Ecuador is one such example, where Texaco, in partnership with Gulf Oil and  Petroecuador, extracted 1.7 billion barrels of oil between 1965 and 1990, leaving a toxic nightmare in their wake.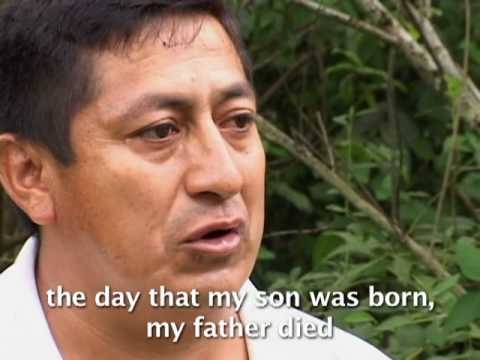 On Chevron's Doorstep
The controversy involves oil pumped from the Lago Agrio oil field in Ecuador. During this 25 yr period, produced water from 350 wells was dumped into open pits instead of re-injecting the compound into spent wells. Produced water is a common byproduct in oil production, and while composition varies from well to well, at issue in this case is the presence of TPH, Total Petroleum Hydrocarbons, which contain benzene, a Group 1 carcinogen carrying the same classification as absbestos or arsenic.
"The stream was 50 meters from our house and chemicals were dumped into it. Oh, it stank! The water ran like a natural stream, but it was warm toxic waste water. We had headaches, dizziness, stomachaches…. Our children loved to fish and swim in the river. They came home covered in crude. We fried the fish they caught and the fish tasted like diesel." – Shuar indigenous man living near Texaco Auca oil field
Over 200,000 have signed a petition urging Chevron's new CEO,
John Watson, to morally address this important issue.
The Nightmare Revealed
In total, some 18 billion gallons of this toxic waste water and millions of gallons of oil were discharged, causing severe environmental damage including water pollution, soil contamination, deforestation and cultural upheaval. Chevron bought Texaco in 2001, but has refused to take responsibility for cleaning up the hazardous waste that remains, endangering the lives of those who live nearby.
When Texaco began dumping produced water, local people who depend on the rivers for bathing, drinking, and cooking began reporting skin rashes and other ailments. Furthermore, many fish have disappeared from the rivers around the oil concession area. This has contributed to dire poverty among indigenous Ecuadorians who used to depend on fish as a major source of nutrition.
Advocacy groups such as Amazon Watch and ChevronToxico have worked to document the extent of the spills and resulting ecological damage and human impacts.
Thousands of people representing Ecuador's indigenous tribes are suing Chevron-Texaco over the pools of toxic wastewater the company left behind. Following Chevron-Texaco's 30 years of reaping profit from indigenous lands and resources, the tribes are now seeking 27.3 billion dollars from the California-based corporation for the clean-up.

Over three decades of oil drilling in the Ecuadorian Amazon, Chevron dumped more than 18 billion gallons of toxic wastewater into the rainforest, leaving local people suffering a wave of cancers, miscarriages and birth defects. Now, with the support of an international campaign for justice, the communities affected by Chevron's negligence are holding one of the world's largest oil companies to account.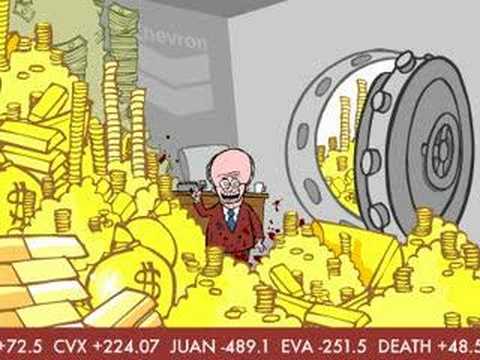 What can you do to help rectify this situation?
Watch this episode of 60 Minutes!
Become a Fan of Amazon Watch on Facebook
Watch the movie: Crude – The Real Price of Oil
Visit the Amazon Defense Coalition for more information
Additional Reading
Wall Street Journal, "Chevron Plaintiffs Ask U.S. Court for Action":
http://online.wsj.com/article/SB10001424052748704363504575003153443151606.html
Politico, "Chevron's lobbying campaign backfires":
http://www.politico.com/news/stories/1109/29560.html
The Huffington Post, "Chevron and cultural genocide in Ecuador",
http://www.huffingtonpost.com/kerry-kennedy/chevron-and-cultural-geno_b_346257.html
Los Angeles Times, "Oil, Ecuador and its people":
http://articles.latimes.com/2009/aug/28/opinion/ed-chevron28