Science has clearly demonstrated that CO2 levels are at their highest point in over 650,000 years, and rising land and ocean temperatures have also been well documented. But what's the best way to reduce our CO2 emissions? Through government regulation of output, or by implementing a cap-and-trade system that creates a market for carbon credits to be traded?
Carbon dioxide (CO2) is an important greenhouse gas released through natural processes such as respiration and volcano eruptions and through many human activities such as deforestation and burning fossil fuels. This chart shows the historical levels of CO2 in the Earth's atmosphere.
As a direct result, the decade from 2000 to 2009 has been verified by NASA as the warmest on record. This atmospheric warming trend has resulted in retreating ice caps and rising ocean levels. To address this situation, Europe enacted a cap-and-trade system in 2005. Opinions are mixed as to the benefit of the system, with some calling it a failure while others say there is still work to be done before it will become effective.  But is cap-and-trade viable in the United States? Here's one opinion on the topic.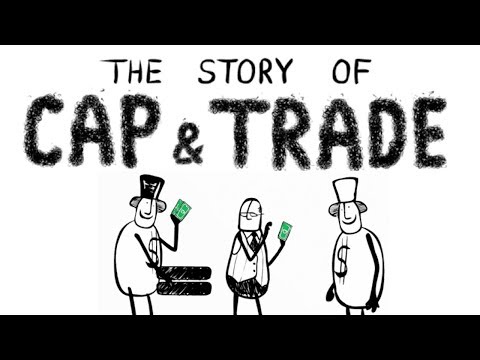 What are your thoughts on how to reduce CO2 levels in the coming years?