The Dow Live Earth Run for Water, happening on April 18, 2010, is a series of 6km run/walks (the average distance women and children walk each day to secure water) taking place over the course of 24 hours in 150 countries, designed to ignite a massive global movement to help solve the water crisis.
Live Earth ignites global movements aimed at solving the most critical environmental issues of our time.  In partnership with corporations, non-governmental Organizations (NGOs), entertainment and political influencers, Live Earth creates innovative, engaging events and media that challenge global leaders, local communities and every individual to actively participate in solving our planet's urgent environmental crises.
When the well's dry, we know the worth of water.
Benjamin Franklin, 1746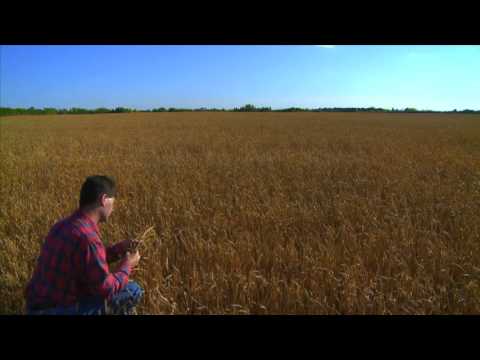 Nature Of The Crisis
In developed countries, we tend to take water availability for granted – just turn the tap, but water scarcity is a major issue affecting communities around the world.  One in eight people don't have access to safe, clean drinking water.  In Africa, Latin America and Asia alone, 1.8 million deaths occur every year from diarrheal diseases, and the death of 5,000 children each day can be attributed to inadequate water infrastructure – that's over 200 children every hour.
Women and children often walk 6 km (3.7 miles) each day to secure water, much of which is unsuitable for drinking.  But this crisis is not confined to developing nations. In major cities such as Los Angeles and Sydney, growing demand on limited water supplies has led to enforced water rationing and increased costs to the public.  Adding to these existing issues, the affects of climate change are increasingly impacting both supply and quality of available fresh water throughout the world – shifting traditional rainfall patterns, altering water-shaping ecosystems and magnifying the effects of pollution.
San Diego's Run For Water Event
I had the pleasure of speaking with Veronica Geretz, organizer of the Live Earth Run For Water event in San Diego and asked about her involvement.  Veronica became aware of Run For Water through her connection to the Global Water Challenge, one of the project's nonprofit partners, and as a GWC Water Warrior, she was honored to host the event and create a networking environment for like-minded citizens in the community to connect.  (She's obviously a Global Patriot!)
GWC is a diverse coalition that consists of leading organizations working to provide creative and sustainable solutions for universal access to safe drinking water and sanitation. GWC's mission is to generate a global movement to meet the urgent need for safe water and sanitation by spurring collective awareness and investment in water supply/sanitation innovation by corporate, public and nongovernmental actors.
During Sunday's event participants will have the opportunity to carry a 40-pound jerrycan of water and experience first-hand what it's like to live in a world without fresh water delivered to their tap.
Time: Sunday, April 18, 2010 10:00 AM – 1:00 PM Host: Veronica Geretz Location: De Anza Cove at Mission Bay (San Diego, CA) North Mission Bay Drive & De Anza Road
To show your support, register for an event in a city near you!
Important Water Facts
Together, unsafe water and poor sanitation are the world's second biggest killers of children.
Safe water and sanitation are the most effective interventions against infectious diseases. At any given time, close to half of all people in developing countries are suffering from a health problem caused by water and sanitation deficits.
Poor people living in slums often pay five to ten times more per liter of water than people with connections in their homes.  About a third of the people without access to water live on less than a dollar a day.
Each individual needs at least 50 liters of water every day to meet basic needs
like drinking, personal hygiene, cooking and cleaning. In areas of western India, the Sahel and West Africa, dry season availability can fall below five liters a day.  In the US, a typical five minute shower uses more water than a person in a slum may have available all day.
Global climate change poses a complex threat to water scarce areas.  Some changes are already visible in sub-Saharan Africa, which is highly vulnerable to droughts and floods.  For a majority of people living in rural Africa, extreme water scarcity leads to food insecurity.
Source: UNDP Human Development Report 2006
Beyond Scarcity: Poverty, Power, and the Global Water Crisis
Do your daily habits respect the importance & scarcity of water?