It would seem that most of us know about Sir Richard Branson, founder of the Virgin empire, which consists of some 360 companies, including Virgin Megastores and Virgin Atlantic Airways.  And with a profound appreciation for the power of entrepreneurship, he's quite active in that arena too.
Virgin Unite, a nonprofit foundation of the Virgin Group, has teamed up with social entrepreneur Taddy Bletcher, the founder of CIDA, South Africa's first virtually-free institution, to create The Branson School of Entrepreneurship, an intensive 18-month training program for CIDA graduates aiming to launch 30 small businesses each year.
A report by the Global Entrepreneurship Monitor in 2007 shows that South Africa's economic growth is under threat because of a shortage of new entrepreneurs, and Sir Richard aims to change that.
The Branson School of Entrepreneurship works to:
Identify and nurture individuals with entrepreneurial potential
Develop potential entrepreneurs in a practical, relevant and holistic way
Provide students with real-world business skills and mentorship
Promote entrepreneurship as a desirable career option and
Support start-ups and micro-enterprises with skills, mentors, services, networks and finance arrangements
Here students get their business plans ready for launch upon graduation. They have a virtual office, with a desk, computer, telephone, internet access, as well as a meeting room and boardroom facilities. They receive coaching and mentoring and are given exposure to successful local and international entrepreneurs.
"The South African economy is dependent on entrepreneurial activity for creating future economic growth and jobs. But the economic contribution to South Africa's entrepreneurial sector is below the developing country norm. I believe that increasing entrepreneurship in this country is the golden highway to economic democracy." Sir Richard Branson

Building Entrepreneurship
The CIDA Seed Fund provides students with promising business plans the much needed capital to start their micro-enterprises. The application process is a strict and disciplined one, where a loan is only granted to students whose plans show clear evidence of financial viability and sustainability.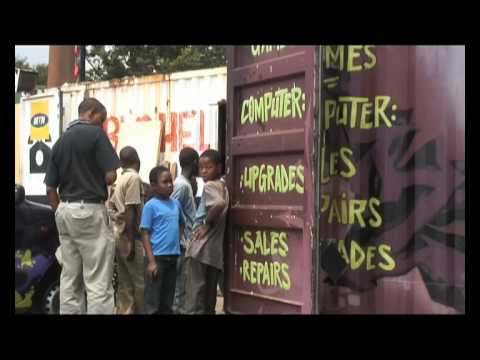 Thanks to Virgin Atlantic Fast Track 100's annual fundraiser, where places to join Richard Branson on trips to South Africa have been auctioned to attendees, nearly £500K has been raised for the Seed Fund. Winners to date include Tom Bloxham, Leo Caplan, Mike Parsons, James Richardson, Perry Wilson and Robert Bensoussan.
The School creates opportunities that help student entrepreneurs follow their dreams of owning and managing their own successful business. With the right support and encouragement, this program helps future entrepreneurs make a huge difference to not only the themselves, but also their families, communities and ultimately the whole of South Africa.