The sad reality is that nearly 17 million children in America, nearly one in four, face hunger.  And it's likely that these children will endure lifelong consequences as a result of having limited access to nutritious foods.
We Can Make a Difference
Considering the wealth that exists in the United States, it's difficult to believe that so many children have to deal with hunger and the related issues of malnutrition, but with their No Kid Hungry Campaign, the Share Our Strength organization is making a commitment to end childhood hunger in America by 2015.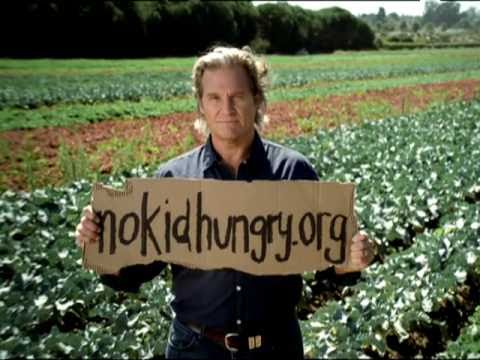 Take the pledge today!
The effects of childhood hunger include:
Long term hunger weakens a child's immune system
Causes more frequent headaches, colds and ear infections
Impaires performance in school – academically, athletically and socially
Makes them more susceptible to obesity as children and as adults
Results in more behavioral, emotional and academic problems
If we have the drive and determination, this problem can be solved, and as a result of helping millions of hungry children in America we can begin to tackle the issue of hunger throughout the world – something that's very Global Patriot!
Ten Point Plan to End Hunger
Provide all children with a healthy breakfast
Encourage healthy food choices
Help eligible families meet needs at home with access to food stamps
Improve the economic security of working families
Increase families' access to fresh, affordable produce in their neighborhood
Help afterschool programs provide healthy meals and snacks
Expand the reach of summer meals programs
Access to balanced, nutritious diets for pregnant women and preschool children
Ensure access to nutritious food in shelters and food pantries
Provide comprehensive public education about available resources and assistance
While hunger is a worldwide issue, supporting this campaign in America will serve to raise awareness globally – Take the Plegde Today!