The United States has the world's largest Gross Domestic Product (GDP).  At over $14 trillion it exceeds the GDP of Germany, France, the UK, Italy, Spain and Canada combined, yet according to the U.S. Department of Agriculture 50 million Americans lived in food insecure homes during 2009.
While hunger in America can't compare to the level of hunger found throughout the developing world, the numbers here at home are still staggering.  Across the nation families struggle to put enough food on the table, and in San Diego alone 15% of the population receives some level of food aid during the year – nearly 500,000 people.
The San Diego Food Bank feeds over 342,000 people per month in partnership with over 350 nonprofit community partners including: food pantries, soup kitchens, shelters, low-income daycare centers, senior centers, churches, schools, and day centers for the elderly and disabled.  Over 15 million pounds of food was distributed in the past fiscal year – the equivalent of 12 million meals.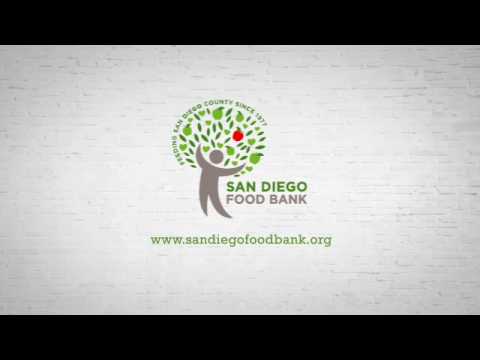 The holiday season is traditionally a very busy time for food banks, and this year is no exception.  Due to the prolonged economic downturn record numbers of families are in need of assistance, and this is where you can help out.
If your local food bank is sponsoring a holiday food drive, make a donation, and encourage your neighbors and co-workers to join in.  If you're not familiar with a food bank in your town, Feeding America is a national organization with over 200 food banks that can steer you in the right direction – just click on the link below!
Find a Local Food Bank & Create Some Holiday Happiness
Each year, the Feeding America network provides food to more than 37 million low-income people facing hunger in the United States, this includes 14 million children and nearly 3 million seniors.