I'm in London at the moment and paid a visit this morning to the Occupy London encampment outside St Paul's Cathedral.  Since the Occupy Wall Street protest began, and subsequently spread to dozens of other cities around the world, I've tried to get my mind around the intent, purpose, idea, and end game of it all.
That hasn't been an easy task for anyone,  as this groundswell phenomenon occurred without any leader, organization, or defined manifesto.  It's really been about venting anger and frustration at a system that systematically takes advantage of the folks on the bottom (the 99%) in order to further enrich those at the top, the infamous 1%.
But in the video below, Charles Eisenstein, author of Sacred Economics: Money, Gift, and Society in the Age of Transition
explains the heart of the matter; that when you pull away the layers of outrage in order to understand what's really at stake, at that point you can begin to explore what a just & equitable future could actually look like.
Please watch this – it will change your perspective on life!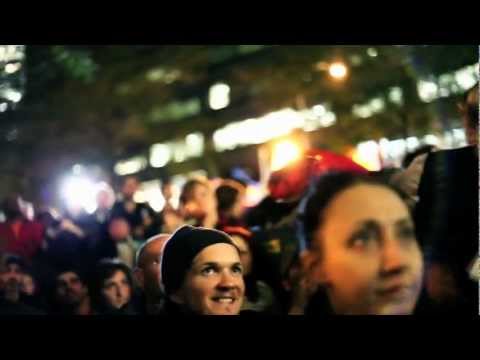 What we want to create is a more beautiful world our hearts tells us is possible; a sacred world, a world that works for everybody, a world that is healing, a world of peace.
Occupy London at St Paul's Cathedral
"You can't evict an idea whose time has come." – Occupy Wall Street