Global Patriots are everywhere, on every continent and in every country and city, which is why finding one in my own backyard is such a treat.  Bill Toone works his magic at ECOLIFE Foundation these days, located in North San Diego County, but he's been dedicated to protecting endangered birds, insects, plants, and mammals for over 30 years – someone worth celebrating on Global Patriot Day 2012!
ECOLIFE believes that there is still space and resources for all the people and wildlife that hold this fragile web of life in place.  We believe conservative use of our resources will allow more people to improve their quality of life, manage family sizes and ultimately allow a greater balance with our resources.  Conservation and quality of life must ultimately go hand-in-hand.
In possession of a master's degree in avian science from UC Davis, Bill signed on with the San Diego Zoo and Wild Animal Park as the zoo's curator of birds.  He achieved a great deal during his 36 year career at the zoo, but of special note was his service within the California Condor Recovery Team, a program that increased the California Condor population from just 22 in 1982 to over 400 today.
You Can't Save Bambi Without Building a Stove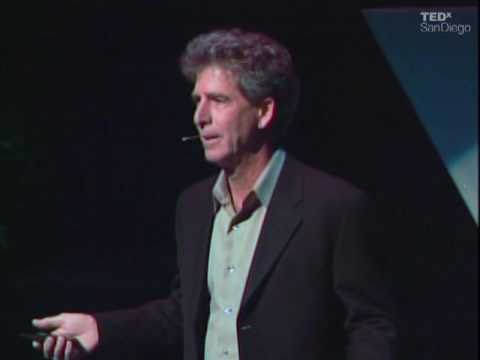 But it was his effort to save yet another winged creature that caught my attention.  In this presentation during the 2010 TEDxSanDiego conference Bill details his efforts to protect the Eastern Monarch Butterfly and the importance of community-based conservation to solve local problems that include global implications.
That passion began 23 years ago when Bill and his wife traveled to Mexico in order to witness one billion monarch butterflies awakening from hibernation, an amazing event that challenges any of his worldwide adventures in both scope and beauty.  But as the Mazahua Indians continued to cut trees for cooking and heating, the butterfly population continued to decline while the local inhabitants increasingly suffered the effects of smoke inhalation due to their use of open cooking fires.
If the indigenous population living around the butterfly sanctuaries were able to use more efficient wood-burning stoves for cooking and heating, there would be a significant reduction in the deforestation of the trees on which the monarch butterflies depend, and fewer smoke-related illnesses and deaths.
The answer was introducing a new way of cooking, and in a classic case of systems thinking, ECOLIFE built over 200 Patsari Stoves for the native population to use and replanted over 10,000 trees to reforest the Monarch Butterfly Biosphere Reserve.  It's not a happy ending yet, as more work remains to be done, but with Bill Toone's continued dedication to protecting our planet, it's only a matter of time.
So how can you help the cause?  Make a donation, educate yourself on this critical issue, or better yet, join Bill on his next excursion south to Mexico and witness the butterfly migration for yourself!
Honored to have Bill Toone in my backyard on Global Patriot Day 2012!