While we're all about global patriotism, when you think about it, the day will come when the subject will be intergalactic patriotism.  Odds are slim that any of us will experience that day, but if you're one of those curious sorts who do wonder about the existence of life off planet earth, trips to Mars are always of interest.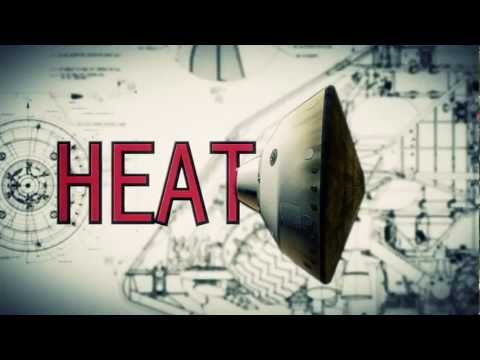 Launched November 26, 2011, NASA's Mars Science Laboratory (MSL) spacecraft, which includes the newest Red Planet rover, the car-sized "Curiosity", is scheduled to touch down on the Red Planet sometime on August 6, 2012.  But as you will see in the above video, this will be no ordinary landing, as the scientists at NASA have dreamed up a novel way in which to gently place the rover on the planet's surface.
What does the Curiosity look like?
How will it land on Mars?
Where will it actually land?
Altered Mars Landing Target in Gale Crater
A June 2012 revision of the landing target area for Curiosity, the big rover of NASA's Mars Science Laboratory mission, reduces the area's size. It also puts the center of the landing area closer to Mount Sharp, which bears geological layers that are the mission's prime destination.
The larger ellipse in this image, about 12.4 miles (20 kilometers) by 15.5 miles (25 kilometers) shows what the target area was prior to revision. The smaller one, about 12 miles by 4 miles (20 by 7 kilometers), indicates the revised target area.
This oblique view of Mount Sharp is derived from a combination of elevation and imaging data from three Mars orbiters. The view is looking toward the southeast. Gale Crater is 96 miles (154 kilometers) in diameter. Mount Sharp rises about 3.4 miles (5.5 kilometers) above the floor of Gale Crater.
Stratification on Mount Sharp suggests the mountain is a surviving remnant of an extensive series of deposits that were laid down after a massive impact that excavated Gale Crater more than 3 billion years ago. The layers offer a history book of sequential chapters recording environmental conditions when each stratum was deposited.
Landing will be about 10:31 p.m. on Aug. 5, 2012, Pacific Daylight (early Aug. 6 Universal Time and Eastern Time). During a prime mission lasting nearly two years after landing, Curiosity will use 10 instruments to investigate whether this area of Mars has ever offered conditions favorable for life, including the chemical ingredients for life.
The image combines elevation data from the High Resolution Stereo Camera on the European Space Agency's Mars Express orbiter, image data from the Context Camera on NASA's Mars Reconnaissance Orbiter, and color information from Viking Orbiter imagery. There is no vertical exaggeration in the image.
Global Patriot salutes the scientists who are continually developing new technology and looking for answers throughout the universe!